If making impact with a course, coaching package or membership is your dream, you need the platform to back you up.

You need a system that works for you.
One that is centred around coaches and backed with results.
One that brings all the elements of your business together in one place with ease.  Your course, membership, coaching, community and funnels. Even your podcast.
As a Kajabi expert and certified online business consultant, I build and design high performing, beautiful Kajabi websites for high impact leaders – with the launch to match.  I'm committed to making it easy to educate and empower your clients, so you can do what you love - profitably.
Level up your business and launch your course with Kajabi expert, Kirsten Rees.
I'm a systems loving, strategic thinking, Kajabi whiz with a hunch that…
  >>  You've got an impactful course in your head, you just need a simple, tailored system to deliver it
  >>  You want to empower others and lead in your field with stamina
  >>  Getting your course from your head and created into a systemised, perfectly branded online offer is the key to scaling and making more impact

The truth? Staying in your zone of genius is where you move the needle in your business best.
Ready to create the online transformation you're envisioning? I could be the Kajabi expert by your side creating the course to shift your business and build your authority.
Australian Based Support
Growth Expert, Innovator, & Strategist
System Management Expert
1 on 1 Support, Backed By An Agile Team
You're a visionary in your industry.
Your website, content, and services should reflect that.
Lead magnet to launch, nurture sequence to evergreen marketing, workflows to SEO. I build Kajabi websites that integrate and systemise it all.
Scroll stopping and high converting.
Growth getting and ceiling smashing.
Once I've custom built your site and created your course, I can help you launch it with an evergreen marketing strategy. 
An online presence that perfectly articulates everything you stand for.
Strategically delivered to skyrocket your impact and elevate your client experience.
A website and course that any client will find easy to use. Tailored for your audience journey with funnels, landing pages, community spaces, automations and more.
As your Kajabi Expert, I work with you throughout all 4 stages:
1) Planning and strategy
2) Design and setup
3) Launch and marketing
4) Ongoing support
Try The Best Online Course Platform Out There
Kajabi includes everything you need to get started building a beautiful website and online course. It's an 'all in one' platform where you can build your email list, collect payments, serve your community, hold events, host your podcast... the list goes on and on.
GET STARTED FOR FREE
Backed By An Agile Team
Once your Kajabi site is up and running, and you need ongoing support by your side, my team of OBMs and VAs can help you manage it for you.
Based in Australia, we're a detail-driven, system-loving team dedicated to scaling and supporting your business.
DISCOVER THE TEAM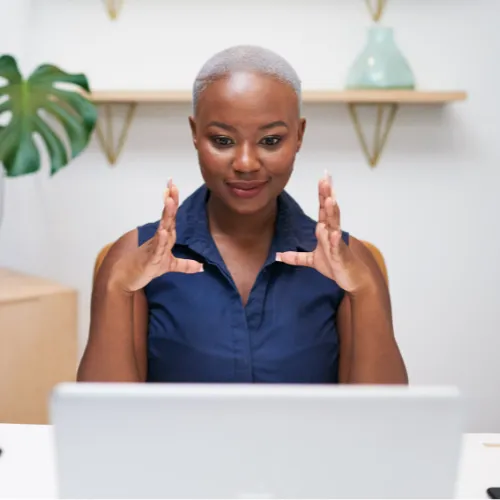 Whether your course is fully mapped out or just ideas in a notebook, book a chat with an expert.
From your lead magnet all the way through to getting your client testimonials – we can help you every step of the way.
BOOK A FREE CALL
STEP 1.  Initial Consultation:
Let's connect over a cuppa and chat about the vision you have for your online course. I share with you my online course blueprint workbook so you can easily prepare for us to work together.
STEP 2.  Strategy: 
In this meeting we will dive into the logistics of your content delivery, design
and customer journey to bring your vision to life. We also set up our shared folder, so we can easily share content with each other.
STEP 3.  Wireframe: 
I'll design the course overview to give you a clear idea of how it will look and be delivered to your clients.
STEP 4.  Development: 
I build out the rest of the course and you can review items and ask questions as they arise.
STEP 5.  Handover:
Your program is tested and strategically reviewed by me and my team. I officially handover your course and we review it together, making any final tweaks. If you decide you would like help maintaing it, I introduce you to your very own VA.
STEP 6.  Launch:
You then have the option to continue working with me to develop out a launch strategy that feels right and brings in your ideal clients.
HOW TO OUTSOURCE TO A VIRTUAL TEAM
Your guide on how to prepare your business to feel confident and secure working with virtual team members.
We acknowledge the Ngunnawal people as the traditional custodians of the ACT and surrounding region, the land where we live and work. We pay respect to elders past, present, and emerging. It always was and always will be, Aboriginal Land.
Diversity fuels innovation. We're dedicated to fostering a culture where everyone's unique race, age, gender, orientation, disability, and experiences are celebrated. In our inclusive environment, all are welcomed and empowered. Your uniqueness is not just accepted, it's the core of our strength and success.