You've been in business long enough to know that breakthroughs don't come out of nowhere.

Self belief, hard work, and the right people by your side have a lot to do with it.
And the kind of breakthrough you're engineering right now, needs next-level support from a business manager who is an innovative, values-driven, strategic thinker.

Sales funnels, tech stacks, and project management systems are great tools for building your business.
But only when they run like clockwork.

And when you don't have to manage them.
Your time, your beautiful mind, and the impact you're here to make – aren't being optimised if you're stuck in the running of your business.
GRAB MY GUIDE TO OUTSOURCING
Go From Scrambled To Streamlined With An Australian Online Business Manager
An Online Business Manager (OBM) is a planner, implementor and manager. They are the puppet master of all the strings, that make your business look good, scale smartly, and reach higher.
We're planners.
Projects, systems, people, events, and marketing managers - all in one.
As OBMs, we integrate and manage your systems for you. So you can scale, soar, and serve your audience with ease.
Australian Based Online Business Managers
Project, Process
& People
Managers
System Management Experts
1 on 1 Support, Backed By An Agile Team
You're a big thinking, high achieving course creator, coach, speaker or change maker
You're an action taker. An innovator, striding in front of the pack to lead with purpose.
Coaching, mentoring, and creating come naturally to you.
You're where you are – on the cusp of more – thanks to your persistence, resilience and vision.
Now, it's time to step things up with the type of business support that will liberate you to focus, create, and grow.
Meet Your OBM, aka Your Wingwoman, For Doing All The Things
By your side from lead gen to launch and back again, your OBM is your long-term sidekick.
Deeper than surface level tasks that keep your business humming along (hello VA), your very own OBM strategically works alongside you to implement ideas and manage the systems that make your course, services, and marketing a success.
When you put your brand in our experienced OBM hands, you get a business and systems that work for you.
  >>  Your team managed with heart and vision
  >>  Time to create, connect, and innovate
  >>  Sales funnels converting
  >>  Automations in place without losing that human connection

  >>  Sell out launches
  >>  Freedom to focus on what you do best
  >>  A marketing strategy that feels right
  >>  Systems updated and managed effectively

Looking For A Task Doer?
If you're after less management, and more help with adhoc support, it might be a Virtual Assistant (VA) you need.
Our VA team amplify your capacity by taking care of tasks like email and CRM management, creation, podcast management and admin tasks.
DISCOVER THE IMPACT OF A VA
Propel Your Business Forward
With An Online Business Manager
Our team is big on heart, detail, and vision.
We're your cog-turning, cheerleading, time-creating team here to transform your business – and your life.
Time to scale your business?
BOOK A FREE CALL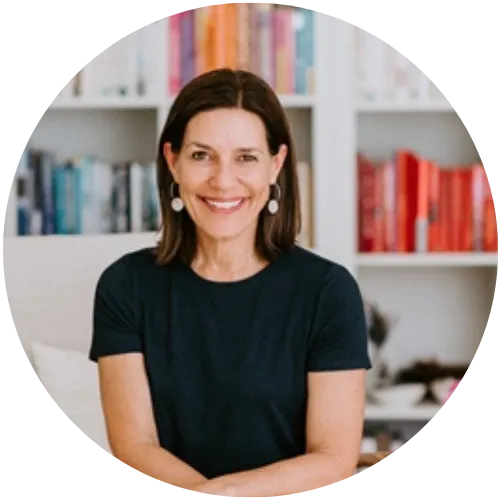 Kate James
Total Balance
"Working with Kirsten and her team has literally changed my business – and my life! I was so snowed under that I couldn't see the opportunities to grow the business. It turned out (once I had some headspace to think clearly) that were right in front of me.
You've given me the chance to focus my attention on the work I do best. Not only is my OBM brilliant at what she does but she is a great sounding board whenever I'm about to implement any new ideas in the business. She's professional, prompt and maybe most importantly, she genuinely cares about her clients."
Karyn O'Brien
Setting Up Shop
"Amazing service, much more than a regular VA. I'm so happy to have found them.
My Online Business Manager, is a deadset legend - she is making a system that works for me instead of against me and is so helpful at figuring out things that will suit me. I am working more efficiently after just a few short weeks."
Kristine Gardener
Melbourne Wellness Coaching
"BMS is a wealth of knowledge when it comes to planning out strategies for optimising marketing activities for my online business. My amazing OBM is calm, rational and able to see the big picture (while also paying attention to the details exceptionally well). She also will tell it like it is and I respect and appreciate this no BS approach.
I have no hesitation in recommending Busy Made Simple. And in fact, it was through referral that I found BMS and I have since referred other colleagues and friends because of their high level of work."
Susan Holtmeulen
QI Total Balance
"After being on a wait list for some time I got to work with Busy Made Simple. From the get-go the team has been super-efficient and helpful in getting me set up to promote my business. I struggled with speaking up and being visible, but gentle encouragement to be authentic I worked with Busy Made Simple to post a photo of myself and some text regarding my services. I immediately received an endorsement from a woman I work with and they contacted me via messenger to arrange a discovery call. Cut to two weeks later I have signed up a client for twelve months to the value of $11,000, this well and truly covers the cost of engaging your services. Not only has Busy Made Simple helped me secure a new client, but they have also supported me to be myself and attract the right client who is a fit for me and my blossoming business.
Thank you for giving me the tools to attract and onboard a new client with grace and ease."
HOW TO OUTSOURCE TO A VIRTUAL TEAM
Your guide on how to prepare your business to feel confident and secure working with virtual team members.
We acknowledge the Ngunnawal people as the traditional custodians of the ACT and surrounding region, the land where we live and work. We pay respect to elders past, present, and emerging. It always was and always will be, Aboriginal Land.
Diversity fuels innovation. We're dedicated to fostering a culture where everyone's unique race, age, gender, orientation, disability, and experiences are celebrated. In our inclusive environment, all are welcomed and empowered. Your uniqueness is not just accepted, it's the core of our strength and success.